I can't help myself a smile to the face I used to love a lot…I was never 'busy' nowadays as u always claim… Just trying a lot to nt love u again … Caz I respect myself and tired of being sorry …. But still …Aww …M blocking u tomorrow caz everytime I see u I get biased. ur magical abilites 
 …But I decided not to play the rewind button caz at the end of the day it will again end in good bye and good byes always hurt na…?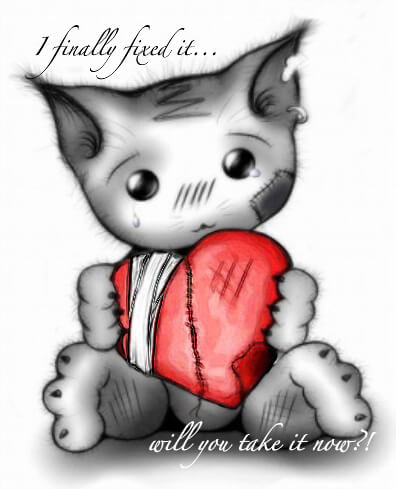 Missed every bit of our friendship, our flirty walks, the day when we have a crazy rainy date…and point is I don't regret myself for my past … I like perfecting n enjoy every hell moment of present cause in my weary way of blind love, I forgot them who cared me a lot ….
M cool , enjoying my life a lot and Tujhe bhi Sahi ka koi mil Gaye who will love u a lot… There are girls like u, so there are love stories….. Sorry yaar it's nt my fault falling in love with u…:)-)
#Thanks for help me finding myself. BYE 
 .. But still 'childish me' loves u a lot. Need some time to hard format..