Websites are my passion. Well it is strange that website making can be a fun and passion. I gave this strange question a thought too but then I thought, maybe the appreciation ? or maybe the correct valuation! So, when I earn money from websites I must grow it rather than throwing it idle in the bank right?
I am a forex trader by day (I like numbers and maths – that's why I dumped my IIT CSC opportunity for a Msc) and web developer by night. My great wife Kavita has been managing my website business single handedly so I ventured into Stock Market. The question is –
Where do I invest my spare money?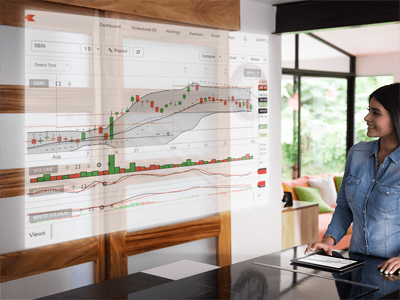 Invest in stock market or forex. But Forex is a non-bailable offence in India so unless you have a legal way around, do not do it ! Go for stock market.
But don't do it yourself. There are companies and individuals who take responsibility upto 15% drawdown with a legal agreement (drawdown means 15% is maximum you can lose – they will refund you for more loss) and most of them have good verified track records. Also I have used some algo trading firms who is generating about 20% increment on wealth consistently for the last five years but the ones I know will accept less than <5L in a single account or you have to make multiple accounts.
What I do myself
I divide my investment towards stocks into accounts of 1 Lakh- 10 Lakh each. I trade in half of them and other half of them are being managed by managers.
To give you confidence, let me share some proof –
After learning for 9 days and finishing 6 books and galloping videos (Check here to see where I started), I opened an account at Zerodha (18/07/2016) and started trading on monday 22/07/2016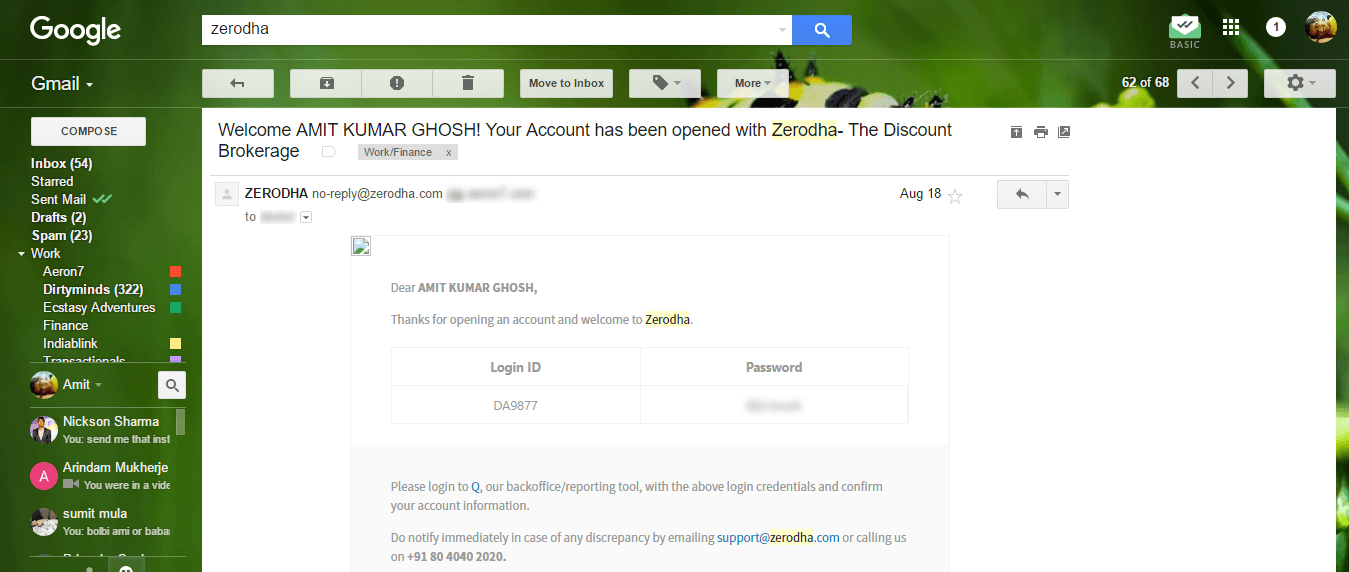 I deposited. 100,000 INR
My initial strategy was to pick some fundamentally good stocks and buy them when the technical confirms in chart and wait for 30 mins or 1 hour to hit.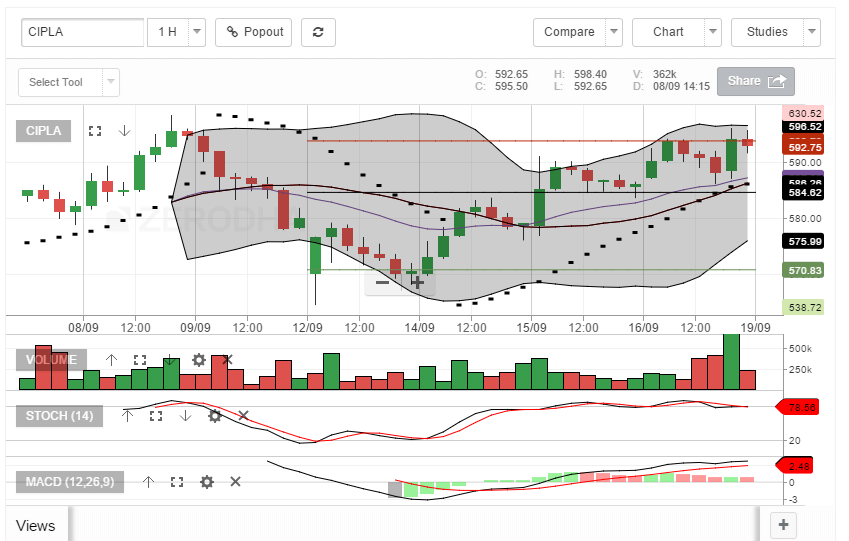 I use few technicals like Stoch(14), MACD (12,26,9), Parabollic SAR, Bollinger Band and Pivot Points. Here is how a chart look like in my account. I did some long trades of 2–3 days in case of Prabhat, Cupid and few others but most of them are 30 mins guest.
My trades in Equity –
Earnings: 9,728.45 INR. Here goes the proof –
At this moment my unrealized profit is 2770 INR. It is still not updated here as it didn't counted today's profit. Yesterday night this was my holding account's chart view as per diversification by industry and marketcap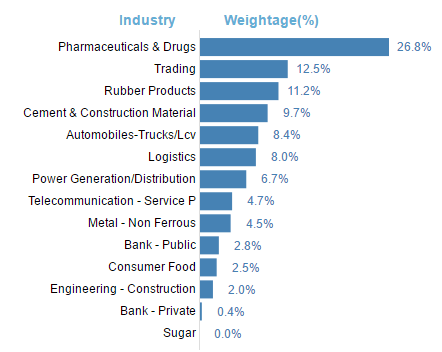 And this is my Futures trades –
Earnings: 14,120.00 INR. Here goes the proof –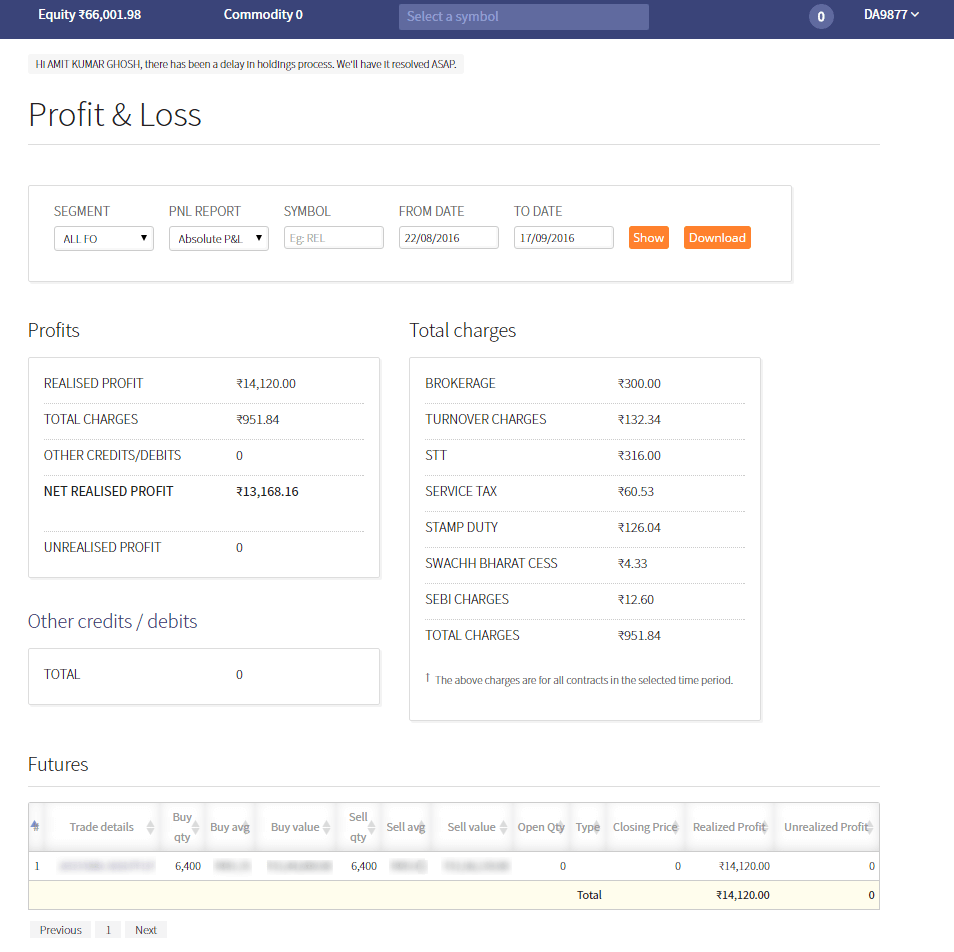 Mistakes –
I have bought Tata Power in base of over confidence and bypassing the news that it reported loss. Although it doesn't sound that much fundamental; I will sell the stock quick as I am quite sure it will go up.
I bought Claris at wrong position but it is a very good stock and it will go up. Yesterday I make some profit in intra-day trading with Claris.
Good Gains –
Prabhat – I bought it assuming it will go up in the time of Janmastami.
Airtel – I bet on Airtel will go up again after it's fall after Mukesh Ambani's news. Reason ? Well, they will sure drop their rates too.
Cupid – It was a sure shot. Annual General Meeting of Cupid limited to be held on today as of I am writing it (17/09/2016); it is fundamentally super strong company and I will buy it again in Monday anyway unless there is some supreme bad news. You can keep an eye here if you want share holders notice.
I am not commenting on my future trades as a company whose September options I will might buy again in Monday with huge stake. So no comments cause if it go sideways and you or someone else buy based on my guts you will send me threat messages.
Ambuja and NCC – I love construction companies and there was a good news from Government which made me money; well I can not recall that now.
SO LET'S GET YOU
Please feel free to subscribe to my newsletter and get exclusive online business strategies that you cannot find here on the blog, as well as free access to my eBooks.
x
Habbits –
In stocks, I never sell. Never ever. If I do trade myself.
I know all those company in my fingertips and except for Idea, SBI and Tata Powers; I can hold everyone of them for long term without worrying on them.
GMRINFRA is a good construction company I some time gamble upto 5% of my portfolio's worth on it for no reason.
I invest after getting 400% sure but I made mistakes with Claris and Tata Power. :( Will try to not make same mistakes but well I will gain profits.
I never bother how my managers are managing the rest of the funds unless I found their decision fundamentally incorrect.
I have tons of accounts with almost brokerage firms across India.
I can lend you some of the managers contact whom I have personally used; just message me cause I do not want to share my all account statements as I have done some stuff to keep my taxes low which I can't share in public.
Also I am not disclosing my current holdings but here is my entire account value.
The reason I am running fast is not money. I want to win Zerodha – 60 Day Challenge and want to get featured in Opentrade.in. Then I will overlook into my ecommerce venture allocating all the funds to the managers. There is a story behind me not loving stocks, read here if you have spare time – Thinking Forex? What is your threshold of pain?
I will be in the market for the next two months. Feel free to ask anything. What is your story? Comment here!
I won the challlenge
Updated on 2.12.2016 –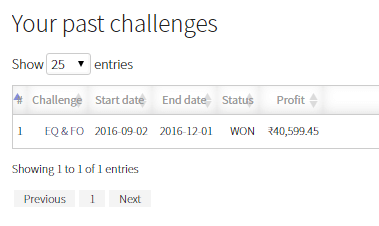 I won the Zerodha – 60 Day Challenge  finally and though demonetization sucked my profit but I still managed to keep it profitable.
Thanks for your wishes. Thank you all.
Here are my top 10 best and worst contracts –