Here afta lottza days m traveling in bus ,heading for surf festival ..Bus to puri then the venue is situated between konark and puri..another short bus…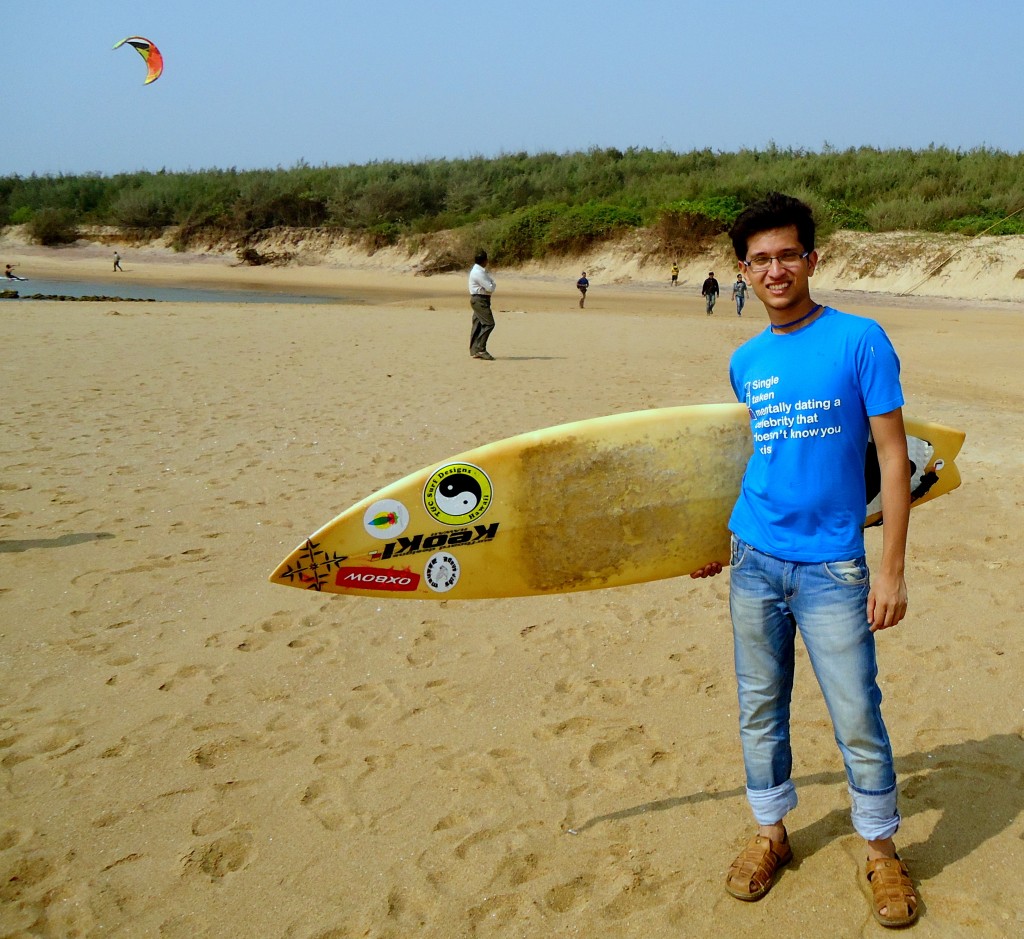 The awkard moment when 3 Oriya girls sitting beside talking abt u thinking u can't compile Oriya :p and being a bong you can always understand Oriya..it's like somebody raped my mother tounge in unprofessional way 

 I was noticing their activity..They get onto near Kalpana chowk,.there is BJB college nearby.. As I assume , they regularly travel enroute 1 hours by bus to their college and here we lie the great niserites , lazy to have a 10 min walk … There was abit good looking fair complexioned girl among them being teased by her bodyguards ( there is a theorem : every beautiful girl always has some bodyguard girlfriends) and they somehow tactically pushed her sit by me and I have an awesome habit of puttin earphone ..Actually it came for CC.. All thinks that you are listening to music so when you are really busy you don't have to reply all monkeys for their monkey jobs.. Now if your wify is not working, printer is shying to give a print, you're in need of fake flip kart bill.. Aww… its ridiculous when somebody suddenly stand behind for long time 
 It gives a sickening feeling like you are watching some interactive porn !!
Yup what I was telling was they thought m listening song so what they were chit-chating -"karle baat us se… Tujhse badhi jamega.. Yeh ladka bhi arrogant look de ke mute TV ke tarah gaana sune ja ra hain "
And the awesome moment when you start laughing in particular point 

 suddenly we all are laughing .. Yup I talked to her ..she is gaaon ki mukhiyaa's girl and has a nice command over english, and an exceptional fact is she loves death metal 


<!–-nextpage–->
I was never been bored to death…always something happens to catalyze the time ..All of my friends are hyperly concerned about surf festival ..M goin to surf and don't even know to swim…
I have a balanced insanity to portray every fellows and fellas around me as popeye, Mickey , shinchan and my wild imaginations always help me smiling and giggling all the time…
Giggling se yaad aaya…after lottza day some how the cute cruel girl allotted a cute slot for a flirty walk yesterday night. There was a particular point in the road where there were some particular leaves and there was a particular frog which was jumping among the dry leaves @ very particular time whenever we were crossing …giving her multiple heart attacks …lol..next time I will alot a frog elimination session before dating her ..
Hmm..leave it ..let's keep her secret with my 1671 followers 

 kya pata nazar lag jaye… 
So afta the mukhiya ki death metal sun ne wali beti left, a smiling family consisting an angry looking dad, a mom like aunty ( there is a mom like feeling which I can't express in words..God can't be everywhere ..thereby he made mothers) and two small children …
One of the small child waved a smile and wave him a gentle one and he directly some hopping to me and sit by me 
 he was busy looking outside windows …:) he was sitting on my lap rest of the time talking some titbits in sambalpuri and somehow I was replying .. He tried to bribe me a happydent from his treasure chest so that I can counter his mother if his head went too outside of the window
So we have (I and Himanshu are goin to surf fest ) arrived puri and …
Le Auto wala bhainaa ('bhainaa' is a typical oriya term which means 'bro'):"jaganath ka kasam abhi konark ke liye koi bus nahi milega.. Aab bhi Mujhe Biswas nahi ho ra hain" (I am saying on the name of Jaganath that there is no bus to konark right now and still you're not believing ..?)
Yeh auto wake jaganath ke naam se bhi churiya banate hain (Now even these autowala bros also make fake promises in name of Jaganath)… They even agreed to goto Lotus Resort near Konark by auto … We gave them a look like -_- and managed to a konark bounded bus and here m blogging… Now right now sitting in the bus and waiting for the bus to leave…