Hotel Nirvana is situated near Mall Road, Darjeeling. Mostly known for it's prolific scenic beauty. This is our first client in the initiative of Project Darjeeling and the first Darjeeling website from Aeron7. We completed the website within 16 hours and made it live.
Say No to bad design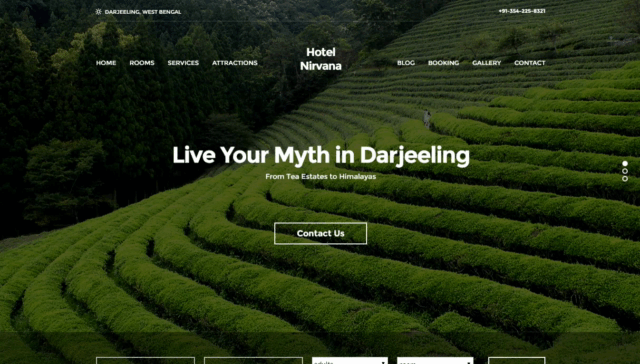 Visit the whole site at http://www.hotelnirvanadarjeeling.com/
It is designed with a content management system called WordPress. At Aeron7, we hate charging clients for small stuffs. Hence, Client can update things themselves like room price, gallery and other texts like they do in as easiness as uploading image in Facebook or writing in Microsoft Word.


The site is mobile responsive, SEO friendly and cross browser compatible. Do you like our beautiful responsive WordPress theme specifically designed to showcase hotels / resorts  in style? Want a hotel website or website for your resort? Contact us at Aeron7 Inc.
What is Project Darjeeling ?
Truly Unique Design
It features a truly awe inspiring design that is guaranteed to promote the resort's image to a new level. We, at Aeron7 can boast that no other website in the Darjeeling has any better design than ours.
7 Content Types
Use the slider, room, gallery, video, services and attraction post types to describe your hotel in perfect detail and don't forget all those great testimonials your guests left you, there's room for them too.
SEO Optimized
Our WordPress themes will help you rank higher in search engines like Google, Bing or Yahoo!
Booking Form
This site let your visitors get in touch with the hotel owner using it's fully integrated booking request form which works amazing in mobile and can be integrated with payment gateways on request. It's one of our selling point at this Darjeeling website industry.
Want the same hotel website and the booking form for you ? :)
Behind The Scenes
Room options
Visitors of your website will be heavily focusing on 2 things. Crystal clear images of the available rooms and amenities. For each room one can easily create an image gallery and add the hotel's / room's amenities in minutes.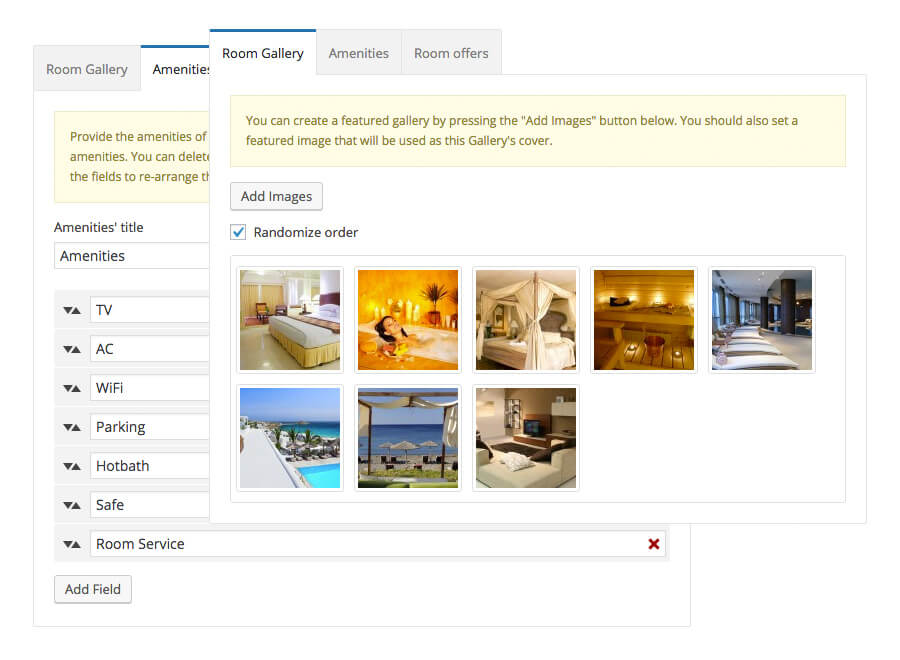 Theme options
In the backend options provided by Aeron7, A wide range of options are there waiting for to activate/de-activate. The hotel owner can upload his own logo, change the default colour scheme, setup your Google Analytics and more!
So what do you think of this work? Your review is more important to us cause this work is stepping stone to our journey of getting the IT throne at North East India and specially Darjeeling Website Design Industry. Also, are you a hotel owner and want this site for you? You can just drop us a mail at hello@aeron7.com or ping us in the live chat in our site.
SO LET'S GET YOU
Please feel free to subscribe to my newsletter and get exclusive online business strategies that you cannot find here on the blog, as well as free access to my eBooks.
x