It was too cold here. Pranay had brought some raquets. Nice.
I thought Iman will also be effect by the procedure that I followed to cancel out Arpan from Rittika's life :P :P I am right now too engaged with Rabin sharma .If you are thinking who the hell is the Arpan and Rittika is what I can tell is Rittika was Iman's GF @ before +2 and Arpan, a local competitor and I ? A shit who loves to make right things wrong and for further details you have to ask Iman as I am not sure about how much I can share.
Called mom and dad @ night. Our Bengali copies got out when I was bunking. I heard that all of the guys have got marks over 70.
I hate DBG the most.Seriously.  I bring all my unessential books to my school after tiffin time.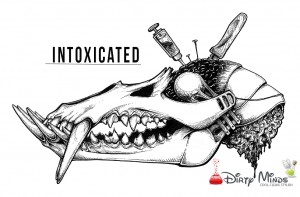 Actually made this image while shifting my blog.. Also designed two tshirts..
I didn't take the bookgrant of 1000 INR from JBNSTS. Ayshik was lamenting about my foolishness. I can easily make fake booklist and take the money out as many of the others done and Mainak have asked Ayshik to do that for him :D. All that matters that he has bought and brought "The Da Vinci Code". Let's concentrate on it.
Nandi intoxicated Aloknathda's life with his famous punchline "All iz well". When he entered the class we all yelled out the punch line and stating that our Stat-ques was too rude upon us (and it was meant as guys like me haven't opened the book before the last night also :lolz)