[EDIT : This post was saved as draft and are so other posts cause I really don't know how to censor a post :lol]
The nightclubs of kolkata generally get occupied by uncles searching girls in their detective vision like Batman in Arkham City. Mostly spoonfed and delivered by rich dads :P As far I remember It was playing "Casual Sex" from My Darkest Days and all the fellows are drinking there and I don't think they are interested in dance and the disc doesn't have a dance floor too … WTF..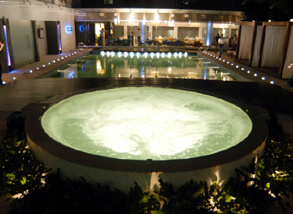 It's overpriced and a 30ml drink will cost 3 times more than the nearest pub and you will be forced to give atleast  a tip of 100 or otherwise the waiter can shamelessly ask or "beg" you :lol I didn't not how they resist dancing when Sean Kingston went on party in high beats.. Underground is hence superb..
Alisha didn't preferred the disc but the park hotel is nearer to metro and underground was not an option for that eve as it was declared for some special event :lol Why should I pay to give visit to uncles….. ??
I called Anjan. He was a  coaching mate and stay in this part street. .. He came up and we danced a lot that night and as per I missed the last metro, I prefer staying @ Anjan's flat as moving with a beautiful girl with fetch beautiful situation if one have to travel by bus cause no cab fellow wanna goto Rajarhat from park street without substantial amount of money drain :P