How do you build a mobile app? This is the very question I myself had 10 months ago when I doped a high valued client telling I make terribly good apps. The time was 45 days. 

I hired and fired over 6 people and found that
most developers are shit on the design.
Also, being a developer, I had optimized the algorithm from 18 steps to 10 steps and I have given them specific instructions to wrap it up with the designs though..
So the mockups came into this. Click on the images to see the bigger versions.

So I went absolute mad at the end and hire 4 more people simultaneously telling them they need to complete it in one day. Then what happened was one team solved the head and another team solved the tail and hence the app took born. But I was hating it, its like disability of not being able to do something. After so many years, one would think that the mobile market is now saturated with every app imaginable to man – but that's not the case. There are plenty of niches that still need to be filled and even current markets with several leading apps can still fall behind in quality.
All that to say: there's always room for new Android apps, and with a little bit of know-how, you could be the next developer to create a smash hit.
Treehouse:
So my main motto was to learn Android. It is indeed lol fact that I kept writing blogs on where to learn android and stuff but suddenly I found most of them shit. I want to learn and I want to do it fast. So I stumbled upon a site with a cute name Treehouse.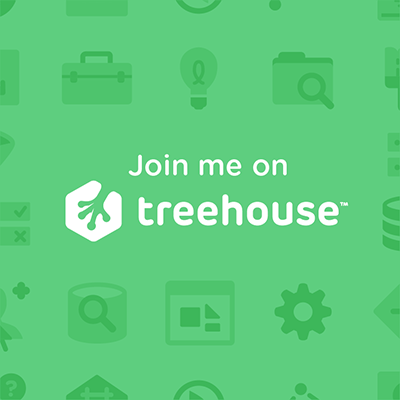 I found the courses awesome. The courses are laid in such way that you can learn it easily. I got faith in online coaching, it is indeed awesome!
Somehow I become master in android after spending 2-3 days on the site; I was glued to the screen. And within first two days, I made some cool apps and it is listed in Google App Store. How awesome is that ? 
It is an often-overlooked fact that the programming languages used to build native Apple and Android apps — Objective-C and Java, respectively — are two of the hardest to learn.
But screw them, if you have slightest idea in codes. Then Treehouse is good to go. They explain everything in awesome way. Somehow when I returned to Delhi, I had a friend visiting me (He asked me not to mention his name; parental pressure). So I induced him android and we end up making an superlative app named RentNWork. But there was a secret though, which I better be keeping as secret.
RentNWork:
When I came back Abhishek (Let's give a fucking name, I hate algebras haha!) and I was mainly working with RentNWork. Oh Yes, I forgot to mention, Sumit joined with us. I knew him since my college time and our interests match in terms of travelling, passion of earning money and dogs! Phew and yes, we play a lot though. So Sumit was mostly working filling up the website of RentNWork. Where Abhishek was into it's app.
At the first of this month, I heard from someone that listing of co-working spaces is an absolute necessity in India though. So we thought of executing the idea within a span of week and as you can see it has 52 listed spaces as I am typing here.
Baahubali:

So after you start Treehouse, they will show you to do the apps by making example projects. So I start thinking about implementing the same to do something which will be downloaded furiously. The first was a simple random fact generator. I did some keyword research and found that people love to see Startup Quotes.
So here it is haha.. I made a quick video in youtube too by using my iPhone with another android phone. It took few minutes and it kicked off :)
And Baahubali is the latest trend now a days. The answer to the biggest question of the year 2015 'Why Did Kattappa Kill Baahubali' in the movie Baahubali: The Beginning has been finally given by many peoples worldwide. We have tried to make an interactive game that will allow you will choose between possible options of death.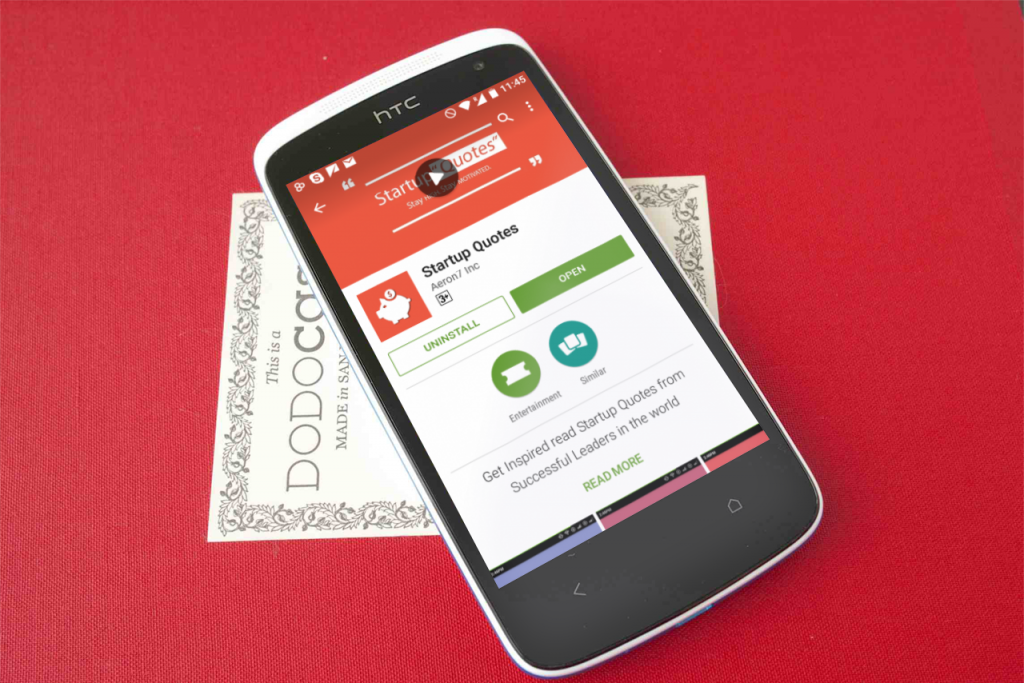 So, it went a boom! People are downloading it insanely and it has a daily downloads of 30 right now which is awesome for a starter like me.
Many People told you what we do at Aeron7 and asked to share the progress. But who has time to share progress when you are progressing right? However, We have made 6 apps in total and numerous sites and videos and other stuff! Ha! It will take a week to right about them though. But these above were major shots! :)
So what are you waiting for?
Learn Android App making and if you horrible at design, I will take care of it's design if you are in the troop seriously.