Somehow Anil Karn sir damnly resembles to the character of Kamal Hassan of Chachi 420 (Pronounce it 'Charso Beesh' rather than 'four twenty' to get the exact feel.. ).Guin told a ROFL thing about Karn sir that he knows that we're a 'bal' (it's a typical bong word and u have to grab a nearby bong to compile) and also don't expect something from us like the other professors want. Personally I liked Anil sir's simplicity a lot. He is a better at person from many other mathematical guys..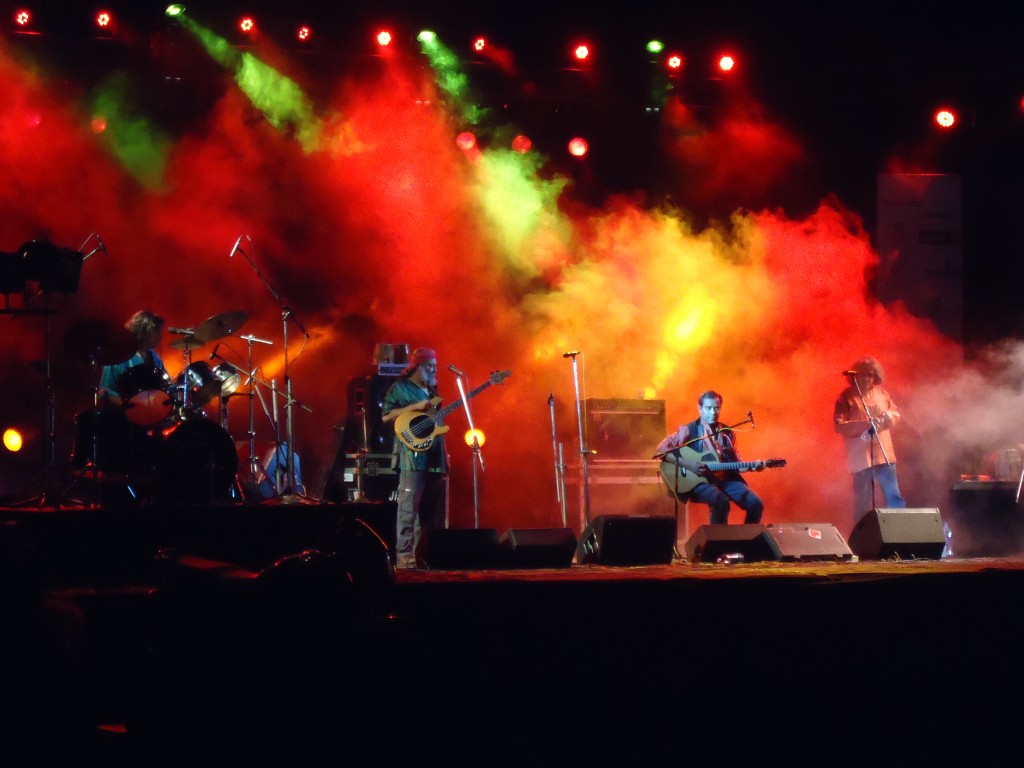 "The stage lighting and specially the smoke was really awesome…"
I was actually daydreaming about yesterday eve of Indian Ocean performing in Alma Fiesta @ IIT Bhubaneswar…I went there along with Arnab and also recognize lottza virtual friends amidst the crowd..Found JP bhaiyaa and some fellows and fellas from first year.. I somehow get to manage VIP pass. I have never heard such level of quality music before. I heard that the speakers used there was worth 60 lakhs.. huh .. ? I love the basist.. I wish I could have a grandfather like that. He has pretty amount of good humor and was still a dude in his late fifties. M now fan of fusion rock but u will be rather bored unless u can close ur eyes and grab a sennheiser headphone to its high volume.
I loved the jugal bandi .. The drummer was playing a tune and we have to clap into that particular tune. Now who don't love the classical songs in modern rock.. It's like soul and beat, in my fav term, oxymoron… :D